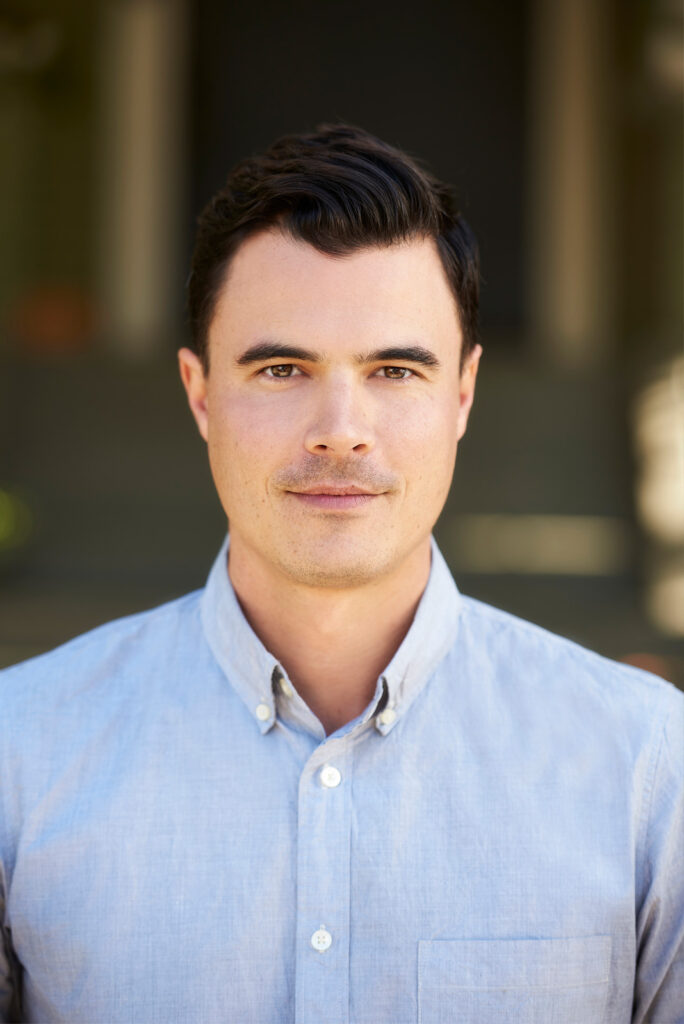 Ryan's passion for real estate started when he bought his first home in Angelino Heights. He strongly believes that loving where you live is invaluable, and he brings this same level of excitement and commitment to all of his clients. Having closed deals from Orange County to Pasadena, Ryan is familiar with all markets in Southern California and has the experience and dedication to get his clients the best value possible whether they are buying, selling, or leasing property. Ryan also represents his clients in their commercial real estate needs and has successfully negotiated the openings of music and podcast studios, record shops, butcher shops, and corporate offices. As an owner of a historic home in Angelino Heights, Ryan is an expert in the nuances of historic home sales, including the Mills Act – L.A.'s historic property tax benefit program.
Born and raised in Wayland Massachusetts, Ryan moved to Los Angeles in 2004 and never looked back. He quickly fell in love with the Golden State, and enjoys exploring all that SoCal has to offer with his wife Kate and his 2 rescue dogs.
We feel so lucky to have had Ryan in our corner throughout the whole process of finding our home. His knowledge and skill helped us to feel supported every step of the way. We especially appreciated his genuine caring nature and felt we could really trust him to have our back. Really great agent and an all-around awesome person to work with!
Caitlin Brosious
Ryan is an incredible resource to any new or experienced homebuyer. He made what can be a trying process into something that we learned from and thoroughly enjoyed. We felt like he fought for us, as his clients, every step of the way. Thank you for everything, Ryan!
Kelsey Woo
What can you say about the people who introduced you to your never-thought-possible dream home? From the time we happened upon Ryan in a Zillow listing to getting the keys to the home where we'll raise our family, we felt completely understood and listened to. They took us from being totally new to house hunting/real estate/knowing what's important in a home, to making an incredible investment in our perfect home. We're now the proud owners of an 80-year-old house in a beautiful neighborhood. And along the way, Ryan held our hands, reassured us, answered all our questions and remained calm, collected and upbeat about us finding the right fit. Well, we did. In a huge way. And we're so, so thankful for all the work Ryan did to get us here!
J. Lcogan
Ryan went above and beyond with our search for a home on the eastside of Los Angeles. He was accessible, informative, and plugged in with the other realtors in the area. Once we found the house we'd been searching for, we had 100% confidence in Ryan's ability to negotiate and close on our behalf. He made what could have been a stressful experience (especially during Covid) into a fun and pleasurable experience that resulted in getting the house of our dreams.
Abbey Golden
Ryan is a total pro and the ideal agent to have in your corner. After months of searching for the perfect home, he helped us find it and close on time. He's such a nice guy, so easy to work with and generous with his time and insights that we miss seeing him. I think that's the mark of a quality agent.
Benjamin Poston
Ryan was referred to me by a friend and exceeding my expectations in all regards. Not only did he drive two hours to look at homes in Palm Springs, but he went to bat for me in negotiations with the seller. Friendly, smart, informative...a great realtor.
Ryan and the crew are real pros - and also really nice! This is what buying real estate should feel like: straightforward, responsive, transparent, helpful, with not a whiff of salesmanship to be found. Ryan only wants what's best for you, and if that means visiting 10+ properties in a single day 1.5h from his home base of LA, then he's happy to do it. There was a little bit of negotiating to nab our house, and Ryan did a great job of smoothing out a stressful situation. Never during the process did we feel like he wasn't in our court, and he was able to make sure everyone involved left the transaction happy (ourselves included, of course). Lastly, Ryan was a huge help during the closing process, connecting us with relevant parties - various inspectors, escrow agents, insurance folks, etc. - and guiding us every step of the way. He and his team see a lot of properties, and I love that we were able to tap into his built up wisdom. Don't bother looking anywhere else: call Ryan and prepare for an awesome real estate experience.
Felix Desroches
Ryan was a pleasure to work with. He was always willing to show me properties on a short notice and provided sound, honest advice. He made the entire process as stress free as possible. We had a few bumps not in our control but found ways to just laugh about them. I'd work with Ryan again for sure!
Ryan was a dream to work with. He was so on top of everything and was available anytime to answer questions we had. His calm demeanor and eagerness to help was a huge stress reliever for my wife and I. He explained every step of the process to us in a way it was easy for us to understand. Cannot recommend him enough.
Adam Londy
Ryan Sypek went above and beyond to help me find my home. If you are looking for a home to buy or sell, I cannot stress enough that you take the time to connect with Ryan. I felt confident and prepared throughout the entire process. Ryan went out of his way to also help me better understand what I was looking for, avoid pitfalls and is an expert at looking at the transaction from all angles so that you always feel informed and comfortable making decisions. Buying a home and figuring out what best benefits you as well as the tradeoffs you are willing to accept is incredibly hard. Ryan Sypek has the in-depth knowledge, patience and right approach no matter the circumstance. Communication is important and from day one Ryan demonstrated his dedication to me as his client and works practically 24/7 which made it easy to reach him. I now have my ideal home in Pasadena and I would highly recommend Ryan without hesitation.
Mike Mera